UV Protection Amulet
29 Oct 2021
Progress: Complete
The UV Protection Amulet is a magical pendant that warns you about ultraviolet radiation.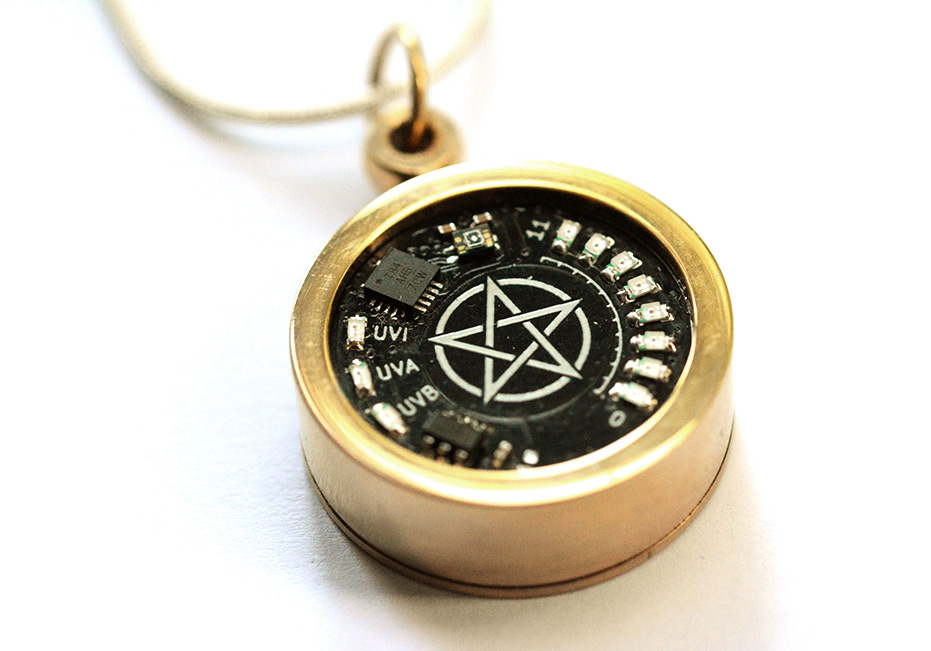 Only two were ever made. (Both are spoken for.)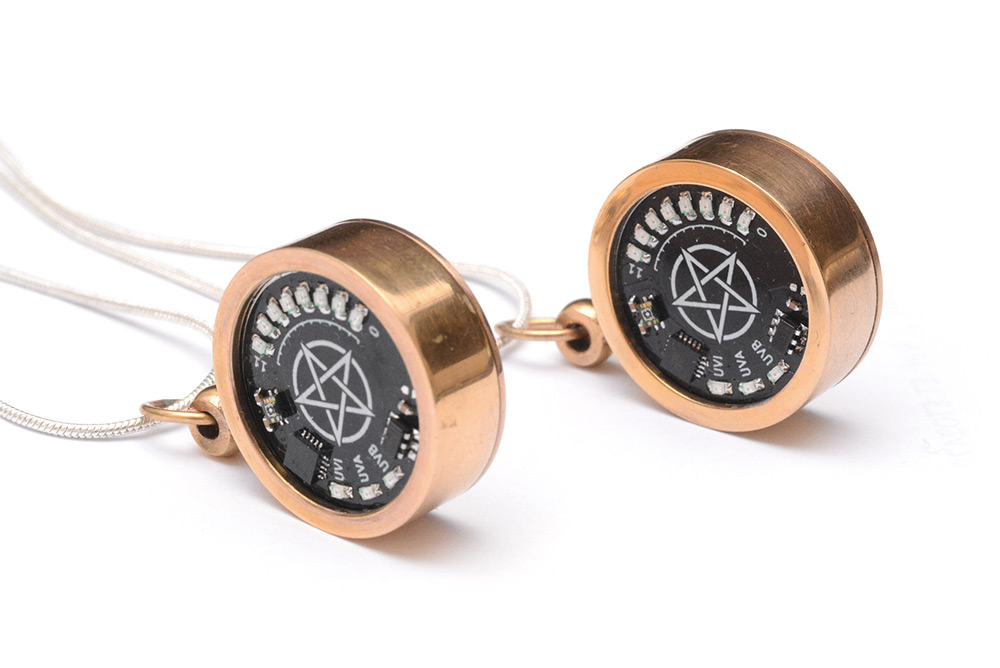 To experience the thought process behind the conception, design and manufacture of these amulets, or simply to enjoy a mesmerizing micro metalworking montage, watch the following YouTube video – over 52 minutes of the highest quality content.
Ordinarily my videos only summarize the content while the technical details are expounded upon more extensively on these pages, but since the vast majority of my audience don't even read this shit I'm mixing up the formula today and presenting the following bonus items.
Interactive 3D model
This embedded WebGL 3D model of the concept amulet was exported from KiCad. The case is very crudely modelled as it only existed to check the diameter was on point. But while I was waiting for the PCB to arrive, I passed the time by optimizing the workflow for embedding VRML files directly into these pages.
You can pan, tilt, and zoom using touches on mobile, and scrollwheel/mouse drags (possibly holding shift or ctrl) otherwise. If you're struggling to scroll away, grab the edges of the page outside of the viewer window.
Insight
For your viewing pleasure, a genuine excerpt from the rear of the very envelope whereupon the original and first concept of the amulet came into being.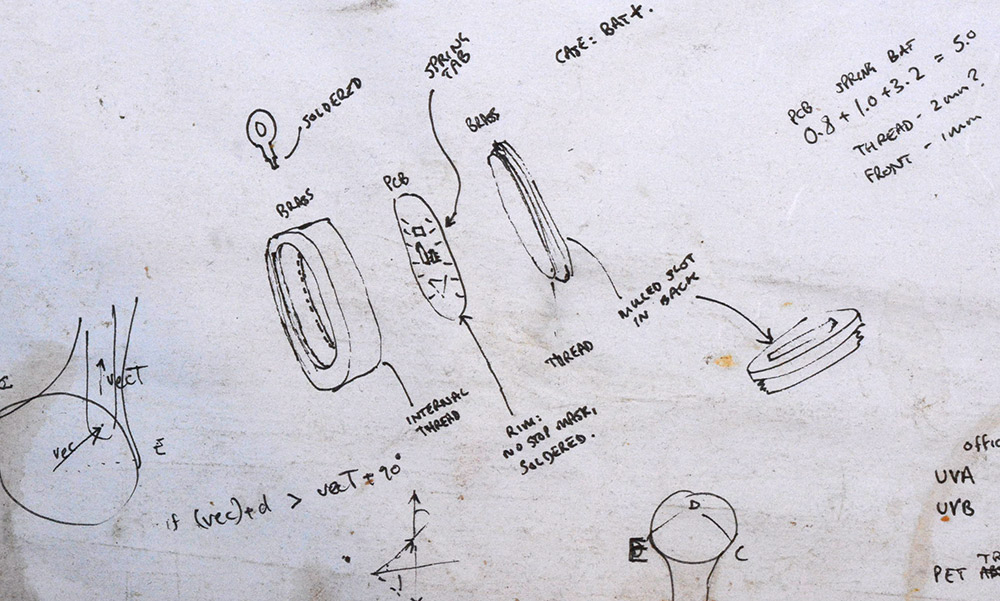 Also present: doodles relating to a kicad teardrop plugin pull request; tea stains.
Behind the scenes
If you're wondering how the metalworking macro shots were made, peruse this behind-the-scenes look at the filming process.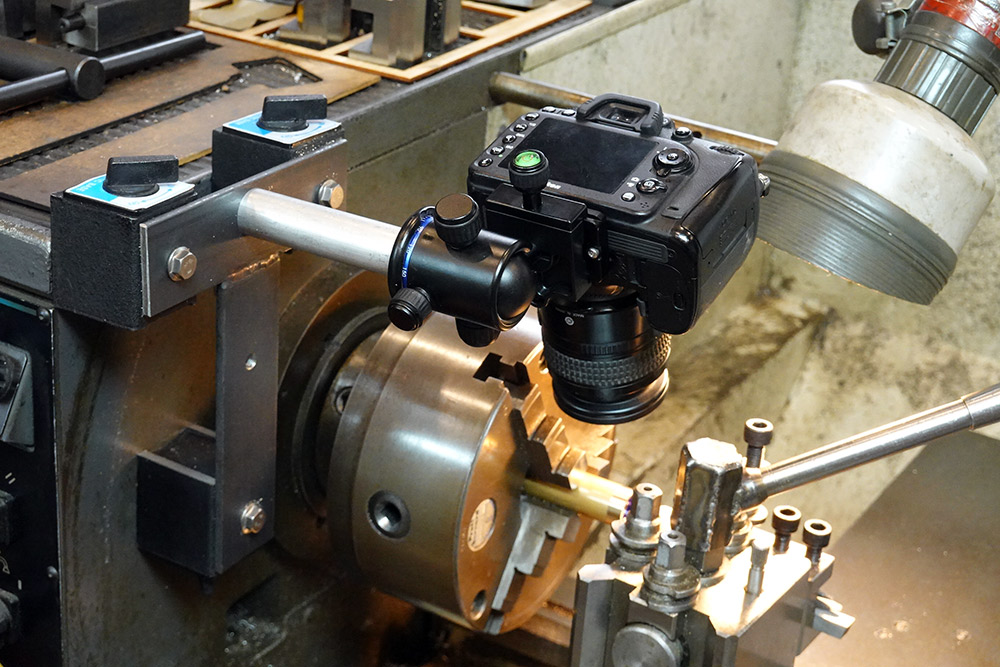 My trusty magpod was enhanced with an aluminium extension bar (threaded quarter inch at each end) in order to position the DSLR right over the action. And yes, using the lathe with this in the way is as impractical as it looks.
Instruction Manual
Here are pictures from the instruction manual. You can also
download the whole thing as a PDF
ready for printing on an A4 sheet (fold in half, and then half again).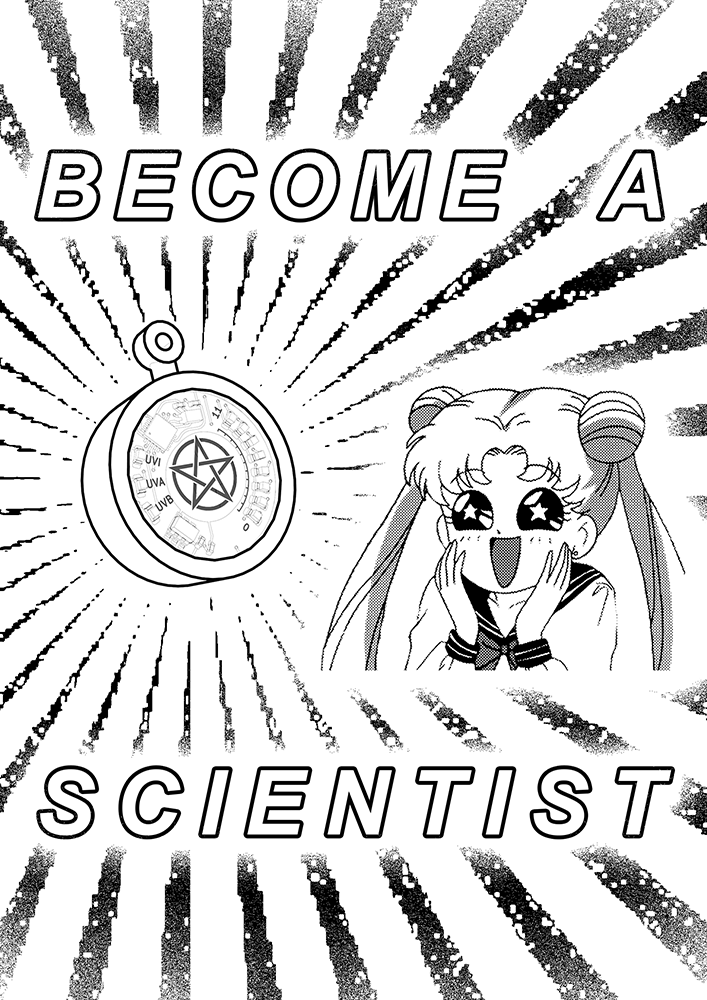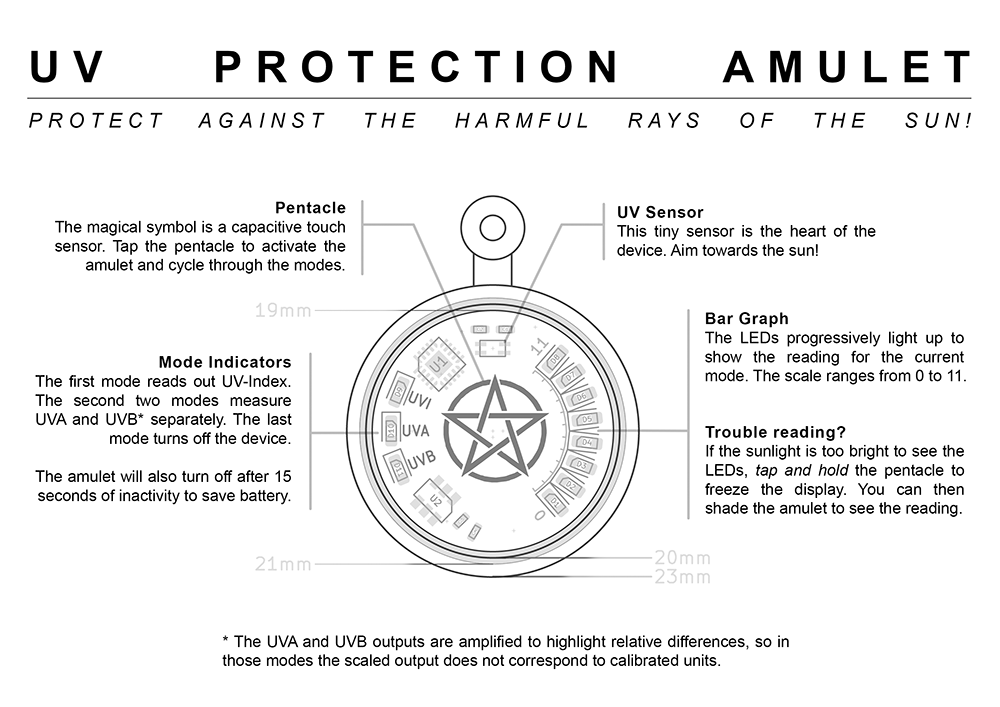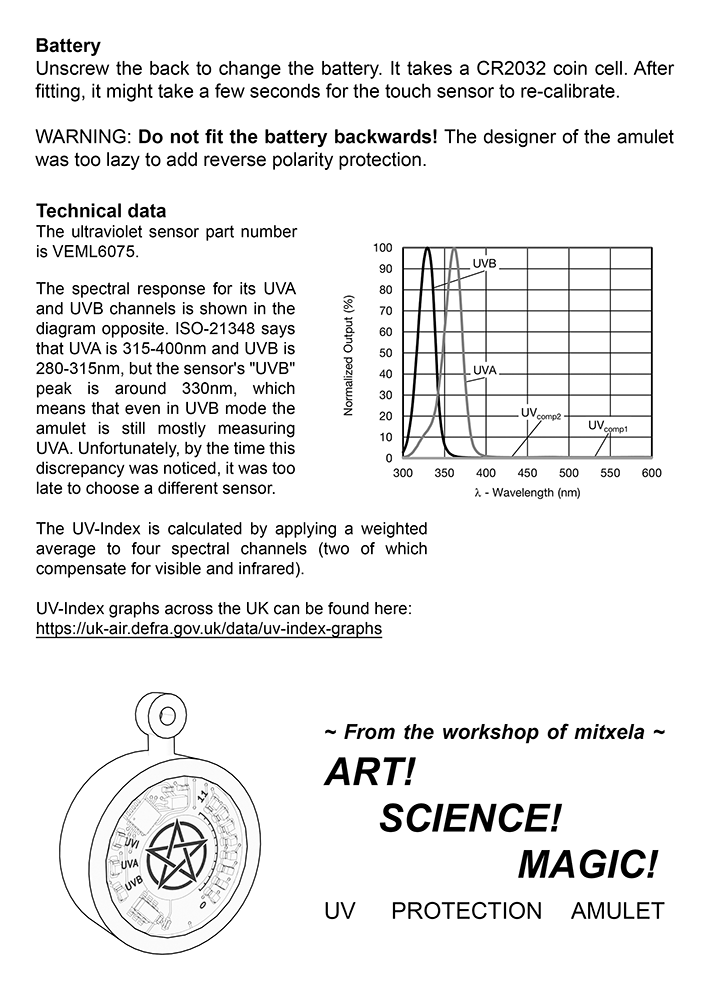 More vanity shots
Dramatic closeup of a half-finished battery cover, after cutting the threads and scoring the plus sign: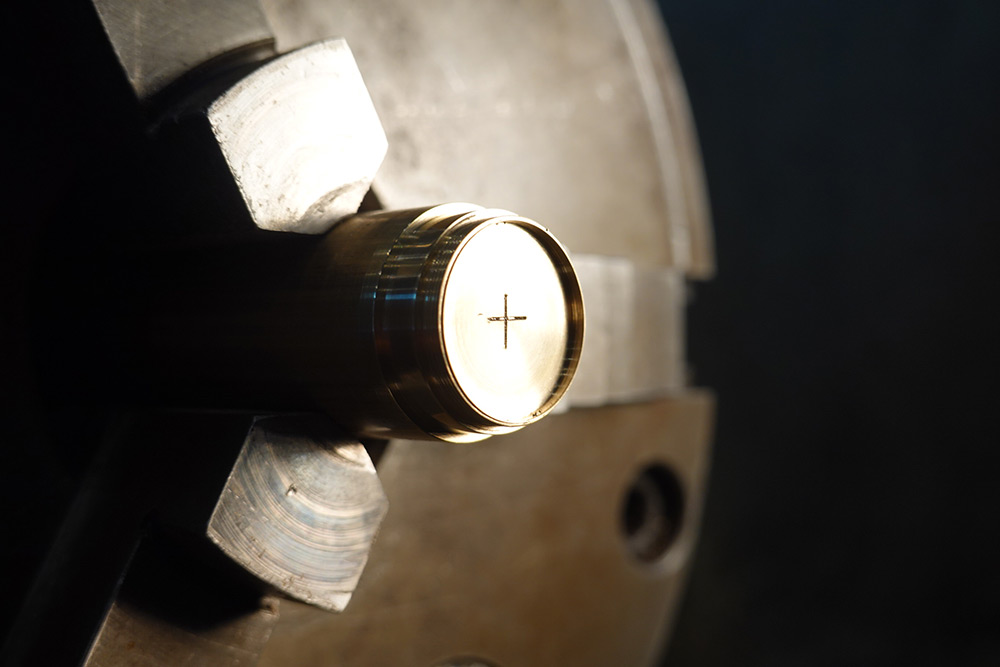 The bare PCB, temporarily soldered directly to a programming cable, taken out into the sun for the first time: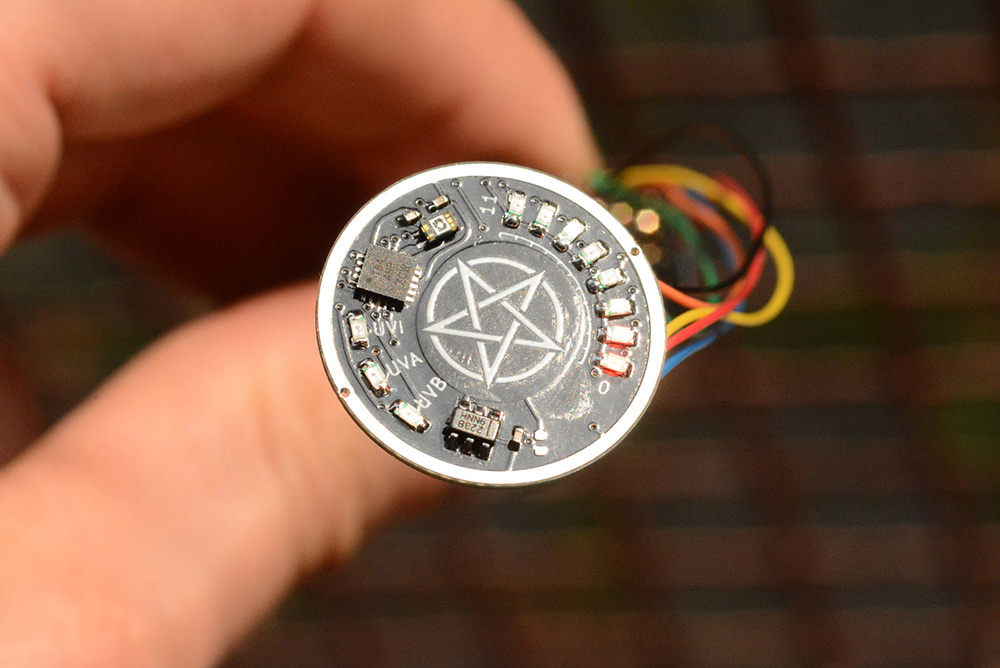 The amulet with battery cover removed, showing the 0.5mm pitch threads: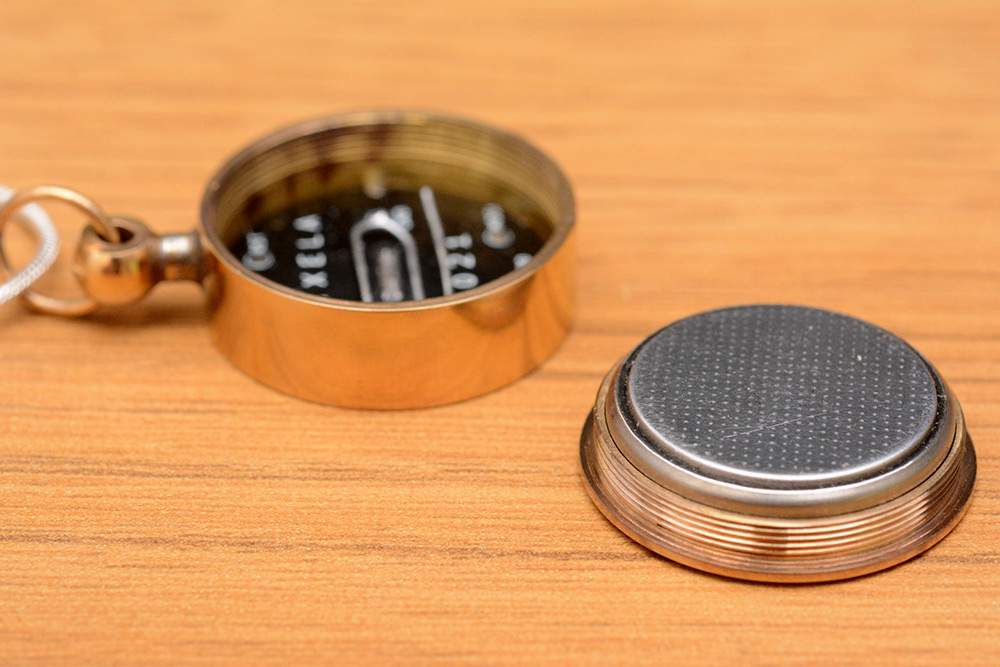 Two amulets: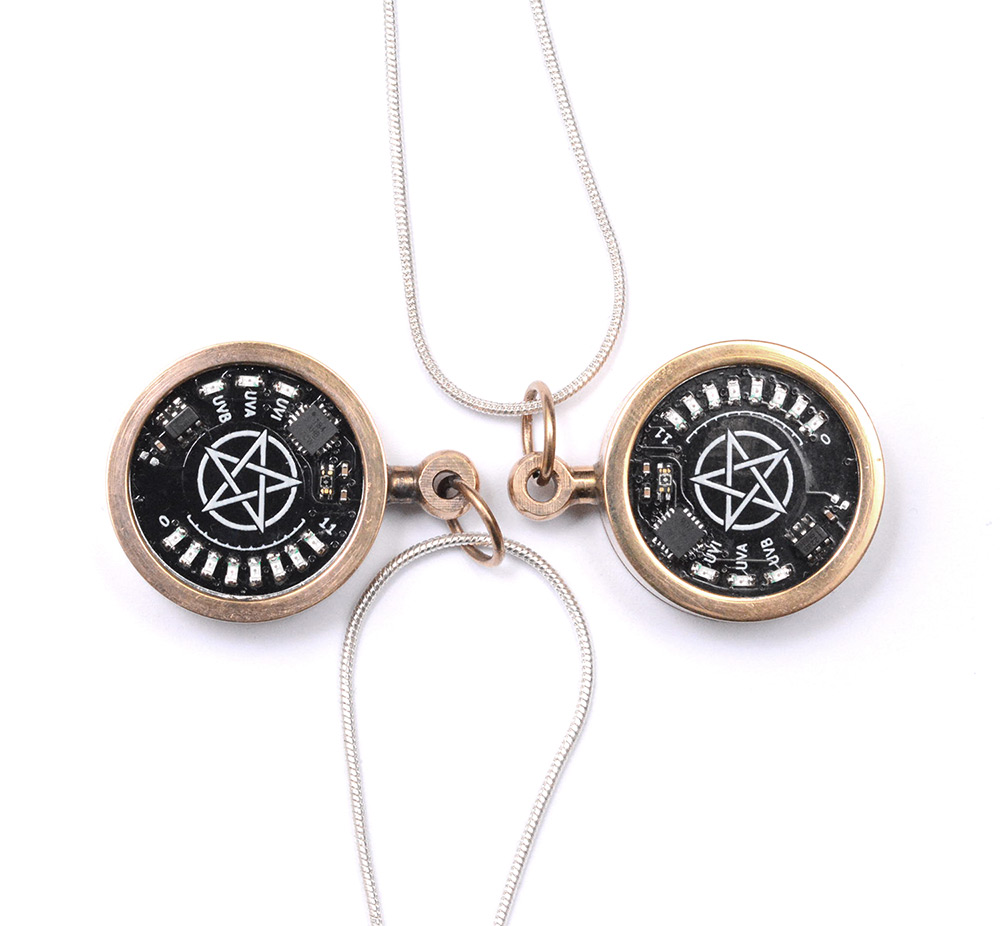 Fun fact: by turning the lights off and using a suitably long exposure, the whole world can turn red.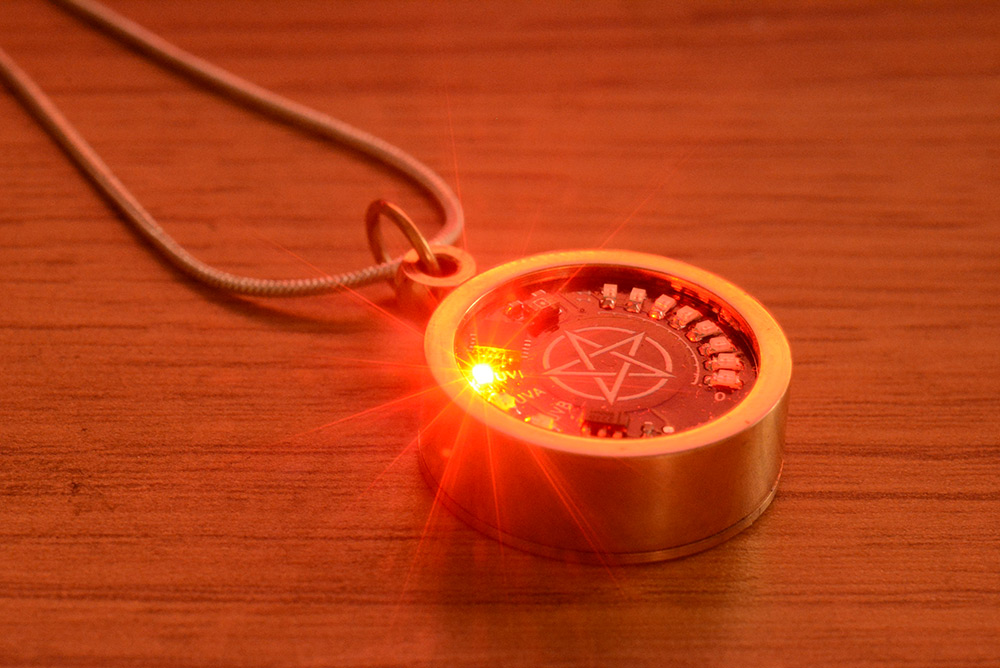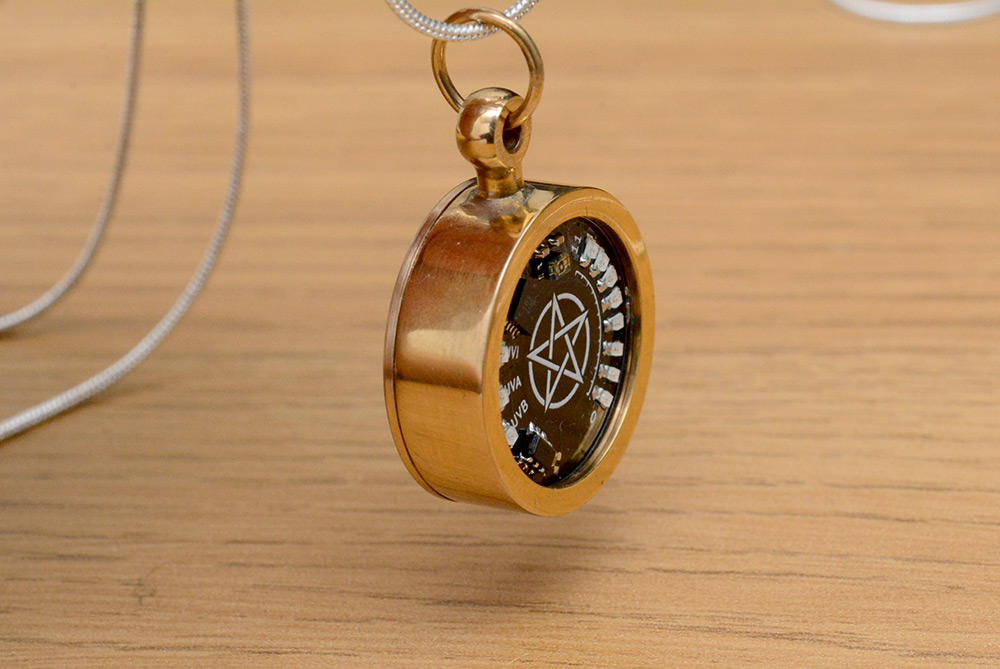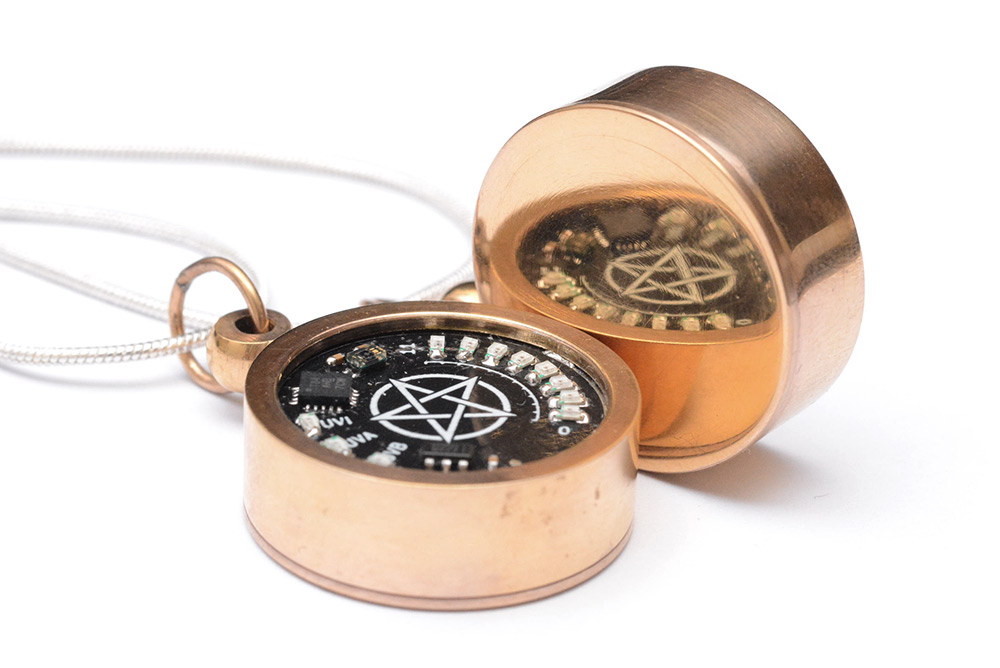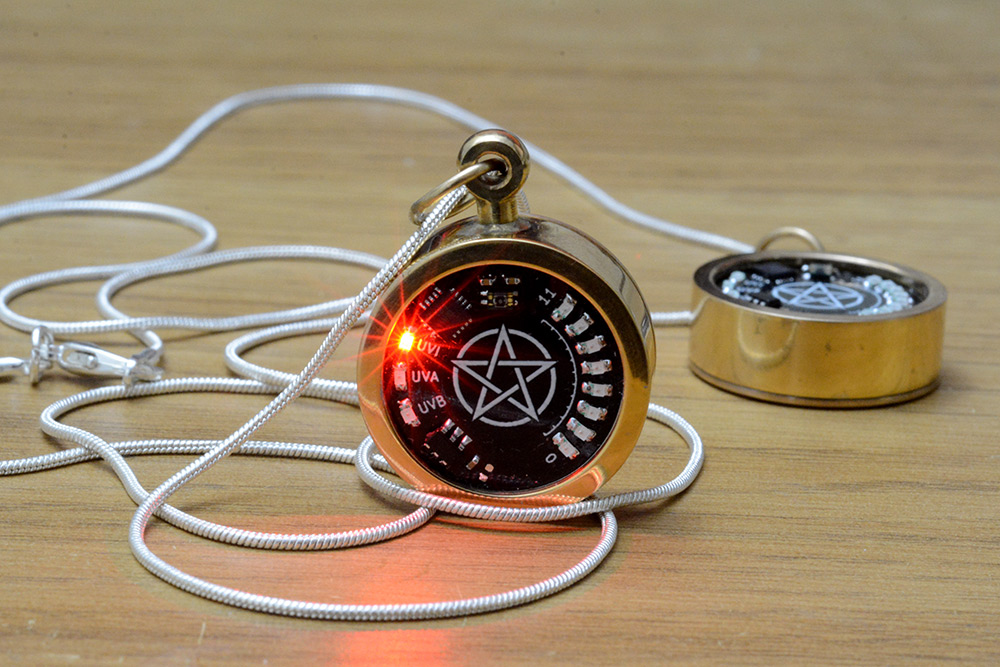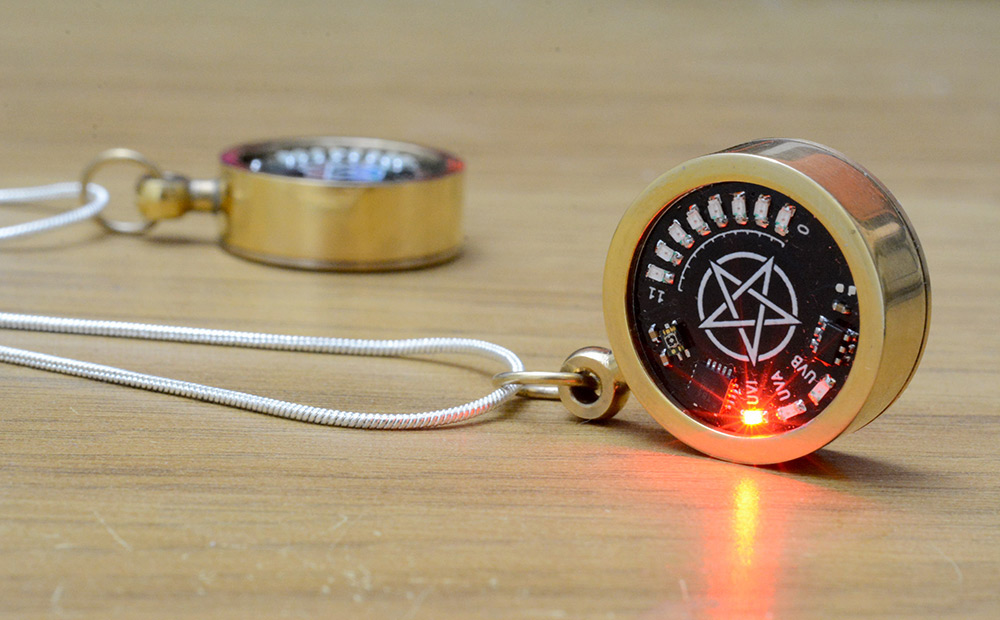 Source Code
The full source code and hardware design files are available in the github repo here:
https://github.com/mitxela/amulet
As usual, the repository is also mirrored on my own git server, git.mitxela.com.
Closing remarks
If you would like to own your own UV Protection Amulet, it can be arranged on commission. As both a technical achievement and an enchanted work of art from the esteemed workshop of mitxela, this service is available for the low, low price of £10,000.00 GBP.